The following article reflects the abbreviated online version of our magazine that was produced in conjunction with a monthly print issue.
---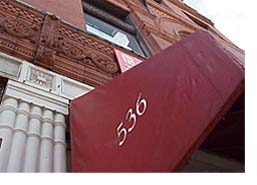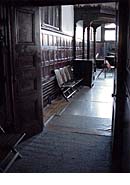 What does a group of dancers do when it is locked out of its studio? That's exactly what the Dance Complex in Central Square was faced with 8 years ago. For this volunteer-based, artist-run organization, the 1990s have been a decade filled with triumph over obstacles, proving that dance is still an essential element of life in Cambridge.
1999 is turning out to be an exciting and challenging year. Undertaking the task of completing major renovations to their building, the Dance Complex is moving forward with developing the space that it worked hard to attain. Plans include restoring the lobby to its original spacious layout and adding accessible bathrooms and offices to the main floor.