Reaching readers since 1999 at the ArtsEditor website with independent arts journalism in the areas of visual, performing, literary, film, and musical arts.
Founded and based in Boston, we've published hundreds of original feature articles, news items, and opinion pieces, and we'll continue to publish stories happening anywhere with the help of local arts journalists. ArtsEditor seeks contributing journalists and editors who possess the ability to question, reason, and reach independent conclusions through lively, expressive, rigorous prose.
A trusted resource for readers, ArtsEditor distinguishes itself through high-quality writing but also its approach to the online medium. Digital technology has already dismantled significant boundaries between creation and criticism. We aim to preserve the implicit strengths of an educated, authoritative voice while embracing the fluidity of an open medium with fewer physical, personal, and geographic constraints.
S. Edward Burns, Lead Editor, and Owner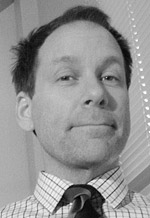 Edward, originally from Massachusetts, is a graduate of the Art Institute of Fort Lauderdale, Florida. He worked at The Palm Beach Post and The Sun-Sentinel newspapers while in South Florida. He also has a Bachelor of Fine Arts in graphic design from Rochester Institute of Technology in New York, and he received a Master of Science in Arts Administration from Boston University. His master's coursework included studies of nonprofits, art law and cultural policy, galleries, museum operations, public affairs, fundraising initiatives, and community arts. He founded ArtsEditor in 1999.
Jeremy Perkins, Interactive Designer and Co-founder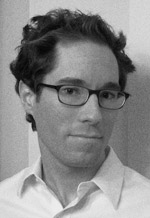 Jeremy graduated from Rochester Institute of Technology in New York with a Bachelor of Fine Arts degree in graphic design. For eight years, Jeremy worked full-time at G2G, a Massachusetts-based new media company, as Interactive Designer. In June 2006, he moved to a position at iFactory in downtown Boston. He has designed websites, CD-ROMs, and touch-screen kiosks for a range of clients in higher education, publishing, architecture, and the arts. And he has also collaborated extensively on ArtsEditor since its premiere.
Christopher Graffeo, Editor-at-Large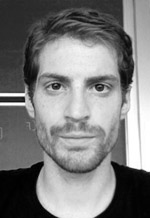 Christopher graduated magna cum laude from the University of Virginia, where he studied literature and philosophy. His undergraduate thesis took up critical theory and contemporary art history to explore the development of new creative and analytical forms on the Internet. He subsequently earned his MD at the New York University School of Medicine and is currently a resident in the Department of Neurologic Surgery at the Mayo Clinic in Rochester, Minnesota. Christopher began contributing to ArtsEditor in 2006.
Paul Jump, Editor-at-Large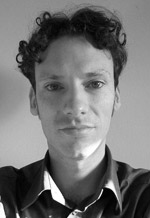 Paul is a graduate of Oxford University, England, with a BPhil in Philosophy. He also attended Edinburgh University, Scotland, obtaining an M.A. in Philosophy. He now works as science and research reporter for Times Higher Education, having previously been a journalist for the magazine Third Sector including freelance writing at Guardian Unlimited. He also writes fiction in his spare time. His association with ArtsEditor began in 2001 when he arrived in Boston. Three years later he moved back to London.
contributor journalists
ArtsEditor seeks contributing journalists and editors on a regular basis who possess the ability to meet deadlines and to question, reason and reach independent conclusions through lively, expressive, rigorous prose.
Prospective contributors should send a letter of introduction, including a current resume, and examples of your work. Applicants with particular interests are encouraged to note these topics within their submission.
Please submit your response via e-mail to: admin (at) ArtsEditor.com