Following a year where not many folks went much further than their own backyard, galleries and museums were closed to the public and most of culture became virtual, Montserrat College of Art is once again holding its annual art auction to benefit student scholarship—live and in person, but with a virtual opportunity as well.
On Friday, June 18th, the college will hold its second night of the Artrageous! auction for the 35th year, making art available from students, faculty, alumni, and emerging and established artists from across the nation. The event will be held from 6 to 9 p.m. at the Montserrat campus in downtown Beverly, Massachusetts at 23 Essex Street.
Think of these possibilities—you can buy an illustration or illustrated signed book by Alice Brock, the actual Alice from Arlo Guthrie's "Alice's Restaurant" fame, or a painting by faculty member Masako Kamiya who has won first place by the Association of International Art Critics in a show of Emerging Artists of New England and has received multiple artists' grants, awards and residencies in the United States and Europe.
Alice, who said she was "so happy to support Montserrat College of Art students by donating a piece of art for the cause" still lives in Massachusetts and has a gallery at her home in Provincetown.
The auction offerings differ each year, but past years have seen featured works by such well-known art stars as Julie Mehretu, Duane Michals, Edward Burtynsky, (all former commencement speakers at the college), Will Barnet, Christo and Jeanne-Claude (who lectured as part of a presidential inauguration at the college), Alexander Calder, Chegal or the up and coming students who learn over their four years the ins and outs of their craft in a more multi-disciplinary nature than ever thought possible in past years at art college.
Today, more than 70 percent of the college's students choose to concentrate in a design-focused field, learning the basics of the fine arts during their Foundation Year as freshmen, and then expanding into such digital realms as 3D printing, animation, illustration, digital photography and more. In the last few years, the college opened a Digital Fabrication Lab, open to all students for experimentation as they push their art practices in new and novel directions.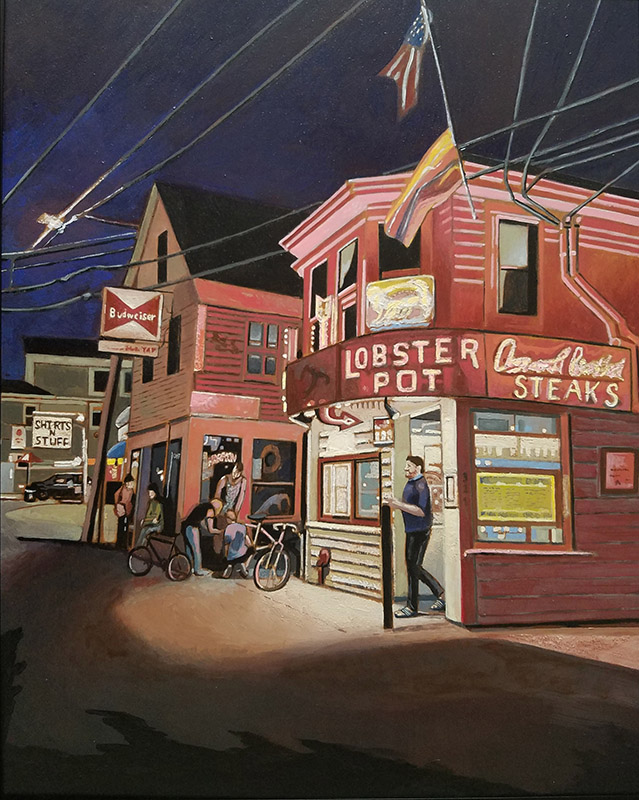 The intense study and freedom to try new things pays off for the graduates of the college. Montserrat alumni go on to become entrepreneurs, like designer Sigrid Olson whose brand was purchased by Liz Claiborne, UX Designers like Steve Schmill who is the UX Design Lead at Iron Mountain, and educators like Neil Wilkins who was named Teacher of the Year in Haverhill, Mass. and is currently featured in an exhibition at the Danforth Art Museum at Framingham State University. Others work for some of the nation's most well-known brands like Disney, Puma, Nickelodeon and more.
Two more recent alumni, Morgan Dyer and Maura O'Connor, were both featured on HGTV's Farmhouse Fixer last spring doing projects, while the artwork of gallery owner and painter Karen Tusinski of Rockport was featured as well. For these artists, the flexibility they learned in their art practices helped them push through to new ways of creating.
Among other alumni featured in this year's auction is Michael Aghahowa from Lynn, who graduated in 2017 and is now in graduate school at the Massachusetts College of Art and Design. Aghahowa, whose propensity for drawing in high school led him to become involved in Raw Artworks in Lynn, a non-profit rooted in art therapy, that uses art to ask kids "what is really going on" in their lives and giving them the tools to create in unexpected ways, and envision new possibilities for their future.
Aghahowa's passion for art and his mentoring by a Montserrat staff member during his time at Raw Artworks, opened up the possibility of art college for him, and resulted in his participation first in the college's Pre-College Summer Program, and then to enroll as a student. Like many other Montserrat students, he was the first in his family to attend college, made possible by both the financial aid and Montserrat scholarships he received. Today, beyond grad school, Aghahowa teaches a class at the college and spends a lot of time working with the youth of Lynn, one of his passions. "Several generations of my family are from Lynn," he said, "and I can see the history of the city in those family photos. I want to open a gallery in Lynn one day. It's important to me to continue the progress of the culture in the city."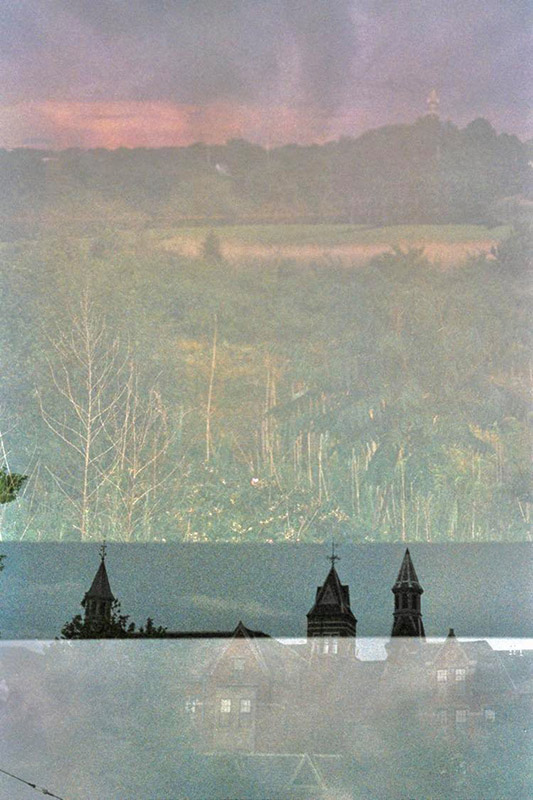 The Artrageous! auction proceeds helped support Aghahowa's scholarship and the donation of his artwork to this year's event will help pay that forward for him. "I thank those people who supported me and made it possible for me to go to college," he said, "it changed my life forever."
And many of the students, like him, are now alumni as well who reach back to help others move forward. This year, 40 percent of the donors to the auction are Montserrat alumni, many of whom benefited from the funds raised by the auction in past years.
"We are grateful to all of our artists, designer and art educators who donate their work to help the next generation attend college and chart their paths on the road to a creative life," said Dr. Kurt T. Steinberg, President. "It continues the cycle the college started 35 years ago with the first, small auction in which the community banded together to help those who need assistance, attend and stay in school. Their generosity and that of our donors has helped us sustain the auction year after year and has helped it to become the signature art event on the North Shore each spring."
After the first night of the Artrageous! auction earlier this month, the college had taken in $25,000 in bids on the artworks and has tallied up near $175,000 in sponsorship money and ticket sales. Montserrat College of Art is well on its way to meeting its goal for student scholarships to be used in 2022 and beyond.