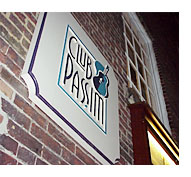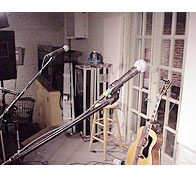 In Boston, there are many venues in which musicians perform, to the delight of (often) full houses. Owing much to the great concentration of music students in Boston and its suburbs, the music scene here seems especially vibrant and diverse. A notorious venue for this diverse blend of folk, blues and country is Cambridge's Club Passim.
Sporting an open mike on Tuesday evenings, Club Passim is truly a treasure. Featuring local artists, the club is a haven for guitarists, singers, pianists, and even the occasional poet.


Perhaps what is most remarkable about Club Passim's open mike evenings is the blending of these varying textures. That is, the strings of folk, blues, and country are often effortlessly woven together to create an experience that is both memorable and fun.
Many of the performing artists also craft stories or anecdotes around their songs. These stories are told to explain the subject of their songs – be it personal or general. Others simply play. Those that do choose to explain their motivation behind their songs further the intimate nature of the open mike evenings.
Both the environment and the music allow for the musicians to connect with the audience. The building even encourages this intimacy. Filled with small tables and chairs – and, of course, an eager audience – the club makes it virtually impossible for the audience to not participate in the music heard onstage. This intimacy seems to be one of the more valuable elements of one's experience at Club Passim.
Much of the music heard at the club seems to be steeped in the folk tradition. Folk music is, of course, a genre that revolves around the art of storytelling. This perhaps explains why the artists are so willing to share their stories behind their songs, to truly engage the listener in a way that is too often lost or passed over in more expansive forms of music. The folk music heard at Club Passim is the best kind – refreshingly honest and sometimes even "work in progress."
Some of the performing artists are "regulars" at the club. It is important to note that these "regulars" take the time to return, even after they have moved from the area. Club Passim surely plays an integral part in the foundation of these artists' careers, therefore maintaining its well-deserved reputation as one of the finest venues for new folk, country, and blues music in the Boston area.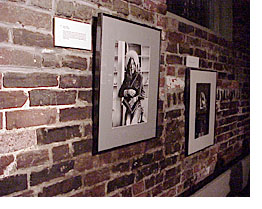 These performing musicians come from all corners of the music scene. Some are from points as far as Alaska, others are from the club's backyard, just miles down the road in Cambridge. The fact that the musicians hail from so many different backgrounds (some are actors, some psychologists) add to the diverse nature of songwriting heard at Club Passim. There are numerous schools of music heard under one roof. For this alone, it is worth the trip to Cambridge. Prepare to be delighted by one of the finest clubs in the Boston area.