The following article reflects the abbreviated online version of our magazine that was produced in conjunction with a monthly print issue.
---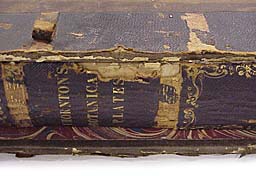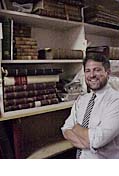 With 16 years of experience behind him, Stuart Whitehurst still claims to learn something new with each sale he develops. Whitehurst is the Director of Rare Books and Manuscripts and as well English & Continental Decorative Arts for Skinner, New England's largest auction and appraisal service. Established in 1971, Skinner is the fourth largest auction gallery in the nation. Conducting over 60 auctions annually, the organization has locations in Boston's Back Bay and in Bolton, Massachusetts. Its handling of antiques and fine art is unmatched in this region.
Skinner's annual books and manuscripts sale will be held this year on November 20th, and will correspond with the weekend of the Boston International Book Fair. The three-part auction will begin with American and European manuscripts, continue with books from many periods of history, and finish with a sale of unique posters. An intriguing example of a rare item to be auctioned is a copy of Ernest Hemingway's "For Whom the Bell Tolls", signed and dedicated in Spanish.